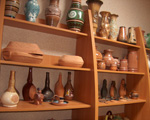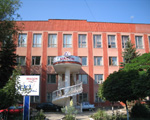 About Us
Chisinau Building Materials Plant (AO «MACON») - a leading manufacturer of high quality wall building materials in the territory of Moldova. Today our company provides an uninterrupted supply of all types of brick, expanded clay concrete block, limestone, consumers all across the country and abroad. In our work we focus on long-term partnership, therefore, strive to follow all the interests of our customers and clients.
The advantages of building materials plant in Chisinau:
- The plant is equipped with modern equipment of leading world producers, allowing you to apply the latest manufacturing technology of its products, which affects its quality, but also improves the production capacity of the plant;
- The company employs close-knit team of highly skilled professionals, which is also the guarantee of high quality products;
- Manufacture of bricks made from raw materials produced by the enterprise through the development of a large deposit of clay and loam. Current schemes of clay extraction and use of modern mining equipment provide an uninterrupted supply of high quality raw material factory.
Range
The product range offered by our plant, allows you to fully meet the needs of construction companies and private developers engaged in construction of residential, commercial and industrial buildings of varying heights, using various types of construction technologies. We offer:
- Blocks of expanded clay;
- Building bricks and cement kiln;
- Solid brick and hollow;
- Brick, smooth and corrugated;
- Brick, single and thickened;
- Brick, simple and figured;
- Expanded clay of different factions;
- Ceramic architectural products;
- Ceramic tableware and decorative items;
- Other related products for construction.
Raw
Brick production, our company uses its own high-quality clay mining. We have a clay deposit, which is in close proximity to the brick factory. Because of this, we are able to fully control the quality of the feedstock. In addition, the raw material of own production is an additional factor reducing the cost of brick production, and hence reduce the selling price for the end user.
Professionalism
The staff of our company consists of experienced professionals. Our employees have the necessary skills to service high-tech production equipment, quality control and basic technological characteristics of the product.
Quality
These factors and the principles of production allow us to achieve the highest level of quality. Production of building materials plant in Chisinau has optimal parameters with respect to water absorption, strength, heat and frost. Our products are fully compliant with all regulations. All kinds of products have certificates of compliance. Our products have repeatedly been brought to the building trade fairs and exhibitions at various levels and have been awarded letters of commendation and gratitude.
Our products - quality construction of durable, comfortable and liveable, beautiful buildings.